Welcome to Our Financing Department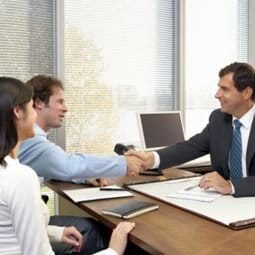 Long-Term Purchase or Short-Term Lease, All Your Finance Options Can be Found at Reuther Ford Inc
Test driving and researching new vehicles are the fun parts of shopping for any new crossover, SUV or truck. Budgeting, running the numbers, and figuring out repayment plans are the not-quite-fun part for many Missouri drivers. At the Reuther Ford Inc finance team, we can't promise to make setting up a payment plan for your new car fun, but we can promise to make it easier. We work with many banks in the Herculaneum area and walk you through every step of the process, to make it easier to understand and more efficient for you.
Loan or Lease? The Reuther Ford Inc Team Helps You Choose
With the expert guidance of our finance team, drivers across Herculaneum find the perfect loan or lease for their budgets. Whether you prefer a lower monthly payment and the ability to trade up every couple of years with a new-vehicle lease, or you prefer the freedom to drive as many miles as you want and keep your vehicle for a long time with a loan and purchase agreement, we want to help. Unsure which of these financing deals is right for you? We'll walk you through each one step by step and, together, we can find the best route for you to get the new vehicle you need.
Finance Your Next Ford Model at Reuther Ford Inc without the Headache
Auto financing can be a tedious, stressful process, but our Herculaneum finance team is here to help you find the financing option that is best for you. While in the past you may have shopped your financial profile around Arnold, Festus and Imperial for the right option, our finance team has established solid relationships with major lenders to have access to affordable auto financing options. To shorten your time on-site and to get a head start, fill out our online finance application and let our finance team know if you have any questions.